What is 3D Systems ProJet 3D printing?
To better understand what is 3D Systems ProJet 3D printing, it is better to know more about 3D Systems first.
3D Systems is a global solutions company focused on connecting their customers with the expertise and digital manufacturing workflow required to solve their business, design or engineering problems.
Since 2018, they have been offering a line of 3D printers they call ProJet. They describe the line as printers using their projector-based imaging technology, and they offer these printers in a wide variety of sizes to cover a range of applications.
3D Systems ProJet 3D printing stands out because it covers different 3D printing technologies which include SLA 3D printing, SLS 3D printing, DMLS 3D printing, Multi-Jet 3D printing (MJP) and Color Jet 3D printing (CJP).
As you can see, the line is very versatile, but let's focus on the last two technologies as they are the most innovative in the list.
3D Systems ProJet MJP 3D printing
3D Systems covers Multi-jet 3D printing technologies with its models ProJet 3500 Series, ProJet 3500 CPX series, ProJet 5000 Series and ProJet 5500X. These are basically the main competitors of HPMJF models, as they work with similar operating principles.
The MJP technology used in the 3D Systems ProJet printers boasts a quick turnaround for parts that sport a smooth surface and high-resolution on hard plastic materials, and it can even cover complex geometries.
As it happens with any other additive manufacturing technology, the process to build a prototype or fully functional piece with 3D Systems ProJet MJP 3D printing starts with the 3D CAD model. Also, the model is loaded into the software of the printer which creates the layers that will be printed. Then the process continues as follows: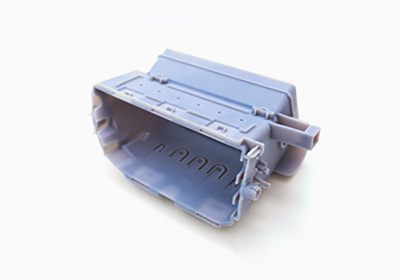 1.The ProJet 3D printer prints the part by jetting super fine layers of UV curable liquid plastic and wax from the print head onto the building platform. 
2.The ProJet 3D printer also jets wax support material to fill gaps and other non-freestanding features. 
3.During the printing process, UV lamps solidify the part and the support material, thus creating a fully cured high-definition plastic or wax part. 
Parts printed with 3D Systems ProJet MJP printers achieve fine details and great mechanical properties required by models for R&D activities like special testing and other applications.
3D Systems ProJet MJP 3D printing
3D Systems covers Color Jet Printing technologies with its models ProJet 460Plus, ProJet 660Pro, ProJet 860 and ProJet 4500.
The technology behind 3D Systems ProJet CJP 3D printing offers the possibility to achieve full color 3D prints, and to do so, the technology involves two major components, the core and the binder. The process goes as follows:
1.ProJet CJP printers apply The Core™ material in the form of thin layers over the building platform with a roller.
2.After each layer is spread, the printer selectively jets color binder from the inkjet print heads over the core layer, thus solidifying the core.
3.The build platform moves to a lower position to start the next layer and the previous steps are repeated until the full color 3D print is finished.
Full color 3D Printing is ideal for creating full color concept models and demonstration models.
As you can see, the technologies involved in 3D Systems ProJet 3D printing are very versatile and very likely to be suitable for your application. However, if you are not sure, the recommendation is to consult with an expert to avoid undesired failures and reduce costs related to repeated work in trial an error.